Welcome to Easy R! We hope you will stay awhile and look around the website. Check out the horses we have at Easy R, learn more about adoption and fostering, get updated on events and programs, and consider how you might like to get involved.
"Come to Me all you who are weary and burdened, and I will give you REST"--Jesus, Matthew 11:28
About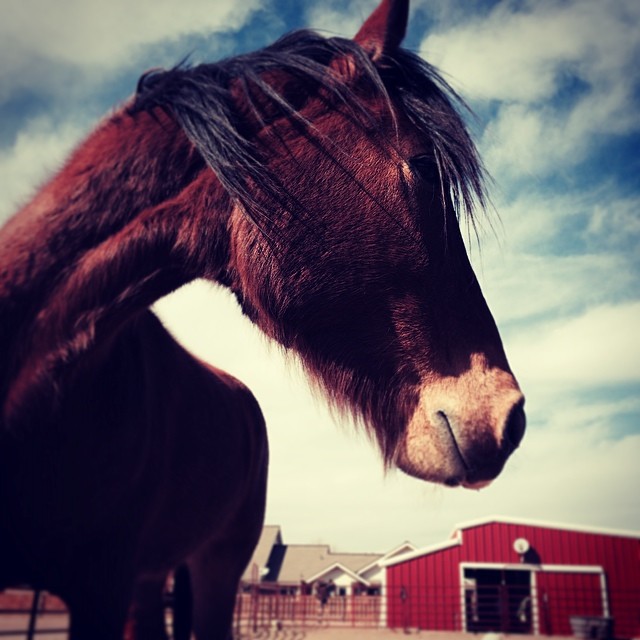 The mission of Easy R Equine Rescue is two-fold: 1. to rescue and rehabilitate abused, neglected, and displaced horses and, 2. to use these horses and the process of rehabilitation as a ministry to youth and families. Easy R has been in operation since 2009 and was founded by Terry and Angie Alspaugh. Easy R is located in Lubbock, Texas and is designated as a 501(c)3 non-profit organization.
Testimonials
Our team is from an all-girls college preparatory school. We needed an outreach project for our Destination Imagination team. Honestly, none of us knew anything about horses or horse rescue. Terry and Angie Alspaugh welcomed us to the rescue one unusually warm Saturday in January. Angie spent some time explaining to us why there was a need for a horse rescue and why they had devoted their lives to Easy R Equine Rescue. The girls were eager to go out and meet the horses. As we learned about how to approach a horse, their different personalities, grooming and putting leads on the horses, I started to see each girl favor a particular horse. In the following months, these became "their" horses. The girls were eager (more…)

- Letter from M. Flournoy, Destination Imagination Coach

Easy R puts this much effort, commitment and dedication into every animal in their care on a daily basis and are doing as much for the community as any other animal organization in Lubbock.  Angie also spends her small amount of free time helping dog rescue organizations in our community.  Despite their name of Easy R Equine Rescue, their heart goes out to other animals in need, such as Eeyore, which displays their willingness to help other large animals in need.  To the best of my knowledge, Easy R receives minimal assistance from any sources other than small donations and their personal funds further showing the selflessness of the founders of this organization.

Large animals are especially hard to find homes for because (more…)

- Letter from L. Cline
More About Easy R Equine Rescue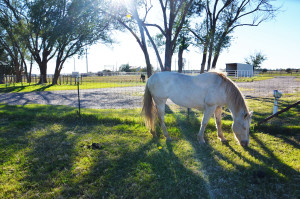 We have often been asked why we chose Easy R as our name.  The "R" stands for the many things we hope to provide for all the horses and humans that come into contact with Easy R.  First, the scripture verses that captures so well our vision for Easy R are Matthew 11:28-30 where Jesus says, "Come to Me all you who are weary and burdened and I will give you REST.  Take my yoke upon you and learn from Me, for I am gentle and humble in heart, and you will find REST for your souls.  For my yoke is EASY and my burden is light."  Easy Rest. Easy R.
The "R" also stands for the 3 main goals in our mission for the horses: rescue, rehabilitate, rehome.  In addition, our vision for all those (horses and humans) who are involved with Easy R includes restoration, relaxation, rejuvenation, renewal.